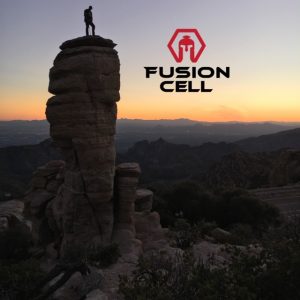 WHAT IS FUSION CELL
The FUSION CELL concept and intent: 1. Assist talented military folks in finding companies and/or employment worthy of their talent and leadership prowess. 2. Assist SELECT companies and/or employers in connecting with these highly talented folks.
Everyday, extremely talented military personnel separate from the armed forces after having served this great nation. Many of them, having reached the highest levels of responsibility, classifications, education, and respect may find themselves pondering the next step post military service. The DoD has spent a considerable amount of money providing these folk with top-notch training, skills, vocations, education, and tremendous leadership opportunities/ability…more ofter than not born in war. Many of these elite candidates have a Bachelor/Masters degree and are motivated to work for a company that has purpose and a good mission.
The FUSION CELL team is charged with helping and representing these elite members (Special Opera tions Force (SOF)) in finding their next position, companies looking for senior level leaders (key positions) as they transition into the civilian market. We know one incredible leader can mean huge upside to a company in terms of leadership, morale and increased efficiency and revenue.
Here you can create the content that will be used within the module.
Quoting the All Blacks rugby team- "Successful leaders have high internal benchmarks.
They set their expectations high and try to exceed them."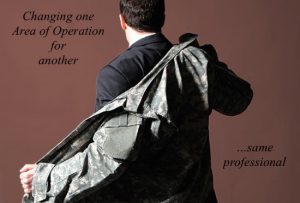 FUSION CELL BORN IN COMBAT
The name FUSION CELL was spawned in the early part of the Global War on Terror. In the early days, uniquely qualified and skilled personnel from different services and DoD agencies were blended together in very successful groups known as Cross Functional Teams. Later, when strategic leadership ran into poor interoperability issues between DoD agencies charged with providing crucial time sensitive information, they knew something had to change. Harkening back to the success of CFTs, leaderships came up with a plan that called for putting the right Subject Matter Experts together in a cell, flattening their lines of authority, and centralizing the chain of command – Fusion Cell
Bottom Line: Getting the right people on the TEAM, in the room, and with the authorities to execute!
WHY DO YOU WANT THESE VETERANS
The elite military veteran has a STRONG ethical code consisting of three fundamental and enduring values of integrity, service, and excellence. The unique and dangerous nature of DoD activities demands these core values as well as relies on two "Core Enablers;" intimacy and accountability. These characteristics of elite teams/members are an inherent part of a warrior ethos in all situations, both in and out of uniform.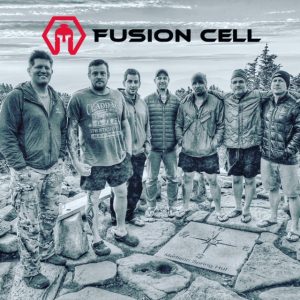 SOF Culture:
The leader (mil.) is responsible
for setting a team culture that will succeed on any tasked endeavor, humanitarian or combat, in the United States or on foreign soil. The responsibility of war bears great responsibility, and the team culture is pivotal in laying a foundation of
ethical and honorable decision making. The Leader is responsible for establishing a healthy and honorable team culture. It begins with the Leader's intimate relationship with his key personnel and extends to all others thereafter. To earn a culture of respect and dignity, the Leader demonstrate these traits at all times, to superior and junior and their families.
Be of sound character.
Establish clear expectations.
Hold himself and his team accountable to these expectations.
Create a team free of discrimination or harassment.
Seek critical feedback on his actions; provide critical feedback to his people, usually in private.
Know his people and their families, care for them deeply, seek intimacy.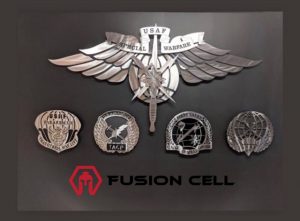 SOF Selection:
In order to insure the highest probability of successfully completing elite training pipelines, program, and eventual positioning, candidates are screened thoroughly. This process identifies candidates that possess critical individual characteristics required to provide leadership during combat rescue operations across a diverse spectrum of insertion / extraction capabilities as well as enemy, environmental and geographic threat considerations. Candidates must be able to assess situations quickly, develop and implement decisions under the stressors imposed by high levels of personal discomfort and responsibility associated with Personnel Recovery and recovery operation mission profiles.
Because of what we do, our standards must be higher than those of society at large. The American public expects it of us and properly so. In the end, we earn the respect and trust of the American people because of the core values we demonstrate in and out of combat.
WHAT CAN YOU OFFER THEM
Many of these overachievers seek their next challenge, home, and/or cause worthy of the excellence they have grown to expect. Organization already living a similar culture (or those longing for) may be a great fit for SOF-minded personnel.
HOW DOES FUSION CELL ACQUIRE THESE HIGHLY TALENTED FOLKS
Through S.E.I. and our network, we have direct access to many top-level recruits from the SOF world here and nationally.
HOW CAN YOU BECOME A RECIPIENT AND EMPLOYER OF THESE HIGH-END TALENT FOLKS
Contact: Tony Negron 910.286.5170 anthony.negron@sei-nh.com
Jack Heath 603.714.2607 heath.jack@comcast.net
INTERESTED SOF PERSONNEL
You are welcome to forward a resume.
Contact: Tony Negron 910.286.5170 anthony.negron@sei-nh.com
or Submit the form below: