Packrafting and Land/RIVER Navigation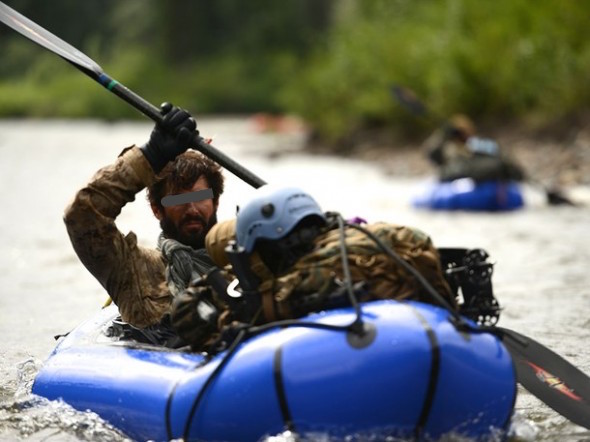 RUCK IN, KAYAK OUT!
Whether for SAR / Extraction or recon, hone your skills with this challenging course.
COURSE DESCRIPTION:
Ascend through the mountains and descend on the rivers.  Packrafting is another means  of Alternate Insertion Extraction through varied riverine terrain.  A packraft is an inflatable one-man raft that packs up into a small, five pound package that can be strapped to a rucksack. The S.E.I. packrafting Course Of Instruction will spend time moving through mountainous terrain, land/ATAK navigation, field crafts, and other SOF survival skills.  After a team movement of 1-3 days, we will inflate packrafts and river navigate both flat and white water, completing a round-trip RTB. While navigating the river, team will practice swift water skills, water hydrology, and how to properly manipulate raft and paddle efficiently.
EQUIPMENT: (minimum):
Packraft
Paddle
UDT or PFD
Waterproof bag
Carabiner
COURSE LOCATION: