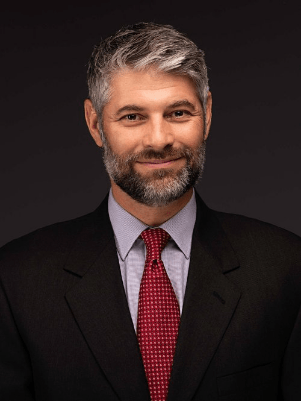 George Steffian, Ph.D., ABPP
Senior Operational Psychologist
Over a decade of experience designing and leading assessment & selection programs for elite Special Operations teams and consulting to sensitive activities in forward deployed areas. Expertise in behavioral profiling, influence and persuasion, detecting deception, elicitation and counter-elicitation. Recognized expert in the area of stress and high stakes performance, human factors risk modeling, and development of world-class leaders.
NEW Selected Courses: Dates August 16-22, 2020, more details coming soon.

Leadership
Leading with Insight (4-8 hours) Personal insight is a primary component of emotional intelligence and the path to successfully navigating personality dynamics in high stakes leadership positions. Course includes a personality assessment for each participant, and learning experiences structured to facilitate lively discussion of leadership implications. Participants will use insights to set actionable development goals and apply Special Operations goal-setting principles to achieve audacious personal and professional outcomes. Course can be tailored to leadership teams and combined with small group problem-solving activities to address organizational vulnerabilities and strategic goal setting, and to align personal goals with team and unit goals.
Special Operations
Resilience in High-Stakes Jobs (3-4 Hrs) This interactive brief is designed to identify and facilitate discussion of stressors associated with Special Operations and Emergency Response professions. Resilience concepts will be introduced and attendees will receive education on the short and long term effects of stress on the brain and body and instruction on a number of techniques for resetting and managing the stress response to sustain peak mental and physical performance. Potential topics are listed below and can be tailored in consultation with Unit leadership:
Occupational and lifestyle stressors of the tactical athlete
Values exercise
Resilience concepts & resetting
Role and effects of Cortisol
Breathing ergonomics and rhythm
Meditation and focusing concepts
Optimizing sleep
Harnessing the power of habit
Personality, performance and high-stakes leadership
Learning objectives are best met through interactive exercises and unstructured discussion of concepts presented. Instructional material has been planned to allow for such discussions and as a result, total instructional time may vary.
Psychology of High-Threat Travel and International Border Crossings (variable length)
Getting where you're going is an essential part of your mission. With increasingly sophisticated arrays of technology and concentrations of security and intelligence resources located at border crossings, traveling to and through semi-permissive environments has become a formidable challenge to mission success. This course deconstructs the strategies used against your team by our adversaries, helps you understand and spot both cutting edge TTPs as well as the beliefs and biases interviewers bring to the secondary interview. When combined with role-playing exercises and individual debrief sessions, participants gain insight into their interview demeanor and receive feedback of specific behavioral patterns that can attract increased attention and scrutiny from security personnel.

Navigating Human Terrain: Personality and Influence (2-day workshop)
Special Operations units are comprised of closely knit, cohesive teams that share a common vision and are unified in their priorities and commitment to the mission. Leadership strategies that succeed in this environment can quickly fail when Special Operations leaders are required to collaborate with other National Security organizations, host nation partner forces and other cross-functional teams with divergent personalities and motivations. This course is designed to develop interpersonal insight and build specific skills to understand and expertly manage relationships with key personnel critical to mission success.
Day 1 – Participants learn a comprehensive system of personality theory through completing an individual personality assessment and receiving feedback on their profiles. Insights are then combined with principles of indirect assessment to better understand and organize observations about others. Participants complete several small group exercises applying concepts learned to develop working theories of other people's personalities and motivations.
Day 2 – Skills from day one are combined with instruction on proven social science techniques for shaping communication and improving relational outcomes. Participants develop key leader profiles on recorded or live role players, developing tailored communication strategies to achieve targeted objectives, and receiving feedback from behavioral science experts.
CI | HUMINT | Law Enforcement
Emotional Intelligence and Advanced Interviewing Skills (1 day) Emotional Intelligence (EQ) is a critical skill for successfully navigating both cooperative and adversarial relationships in order to achieve the most productive outcomes. This course includes an industry leading EQ assessment of each member of your team as well as discussion and exercises that blend EQ concepts with established interviewing skills. Participants learn advanced rapport building techniques as well as scientifically validated interviewing practices for obtaining reliable information. Role-playing exercises provide ample opportunity to practice learned skills.
Cognitive Interviewing (4 hours)  Participants learn the art and science of cognitive interviewing, an empirically validated technique for enhancing recall of cooperative interview subjects and identifying fabricated memory of deceitful interview subjects. Course teaches the science of memory and cognitive interviewing techniques that enhance memory access and maximize recalled information. Cognitive interviewing is then applied to the problem of deception, and participants learn how to spot critical differences between true and fabricated accounts. Multiple role-playing exercises are used to enhance learning and skill acquisition.
False Confessions (2 hours)  With the onset of advanced forensic sciences, particularly DNA analysis, countless criminal convictions have been overturned in the United States revealing a startling number of false confessions. Participants learn to spot the various social and psychological factors that have contributed to these investigative mistakes and discuss measures that can be employed to enhance the veracity of information obtained during high-stakes criminal interrogations.