MASTER RIFLE AND PISTOL INSTRUCTOR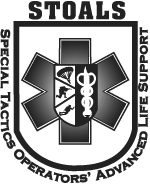 This 5-day Master Instructor Certification is designed for the agency primary firearms instructor, teaching administrator, or senior instructor committed to maximizing the effectiveness of his or her program and instructors.
Blending over 30 years of high-level competitive, law enforcement, and military special programs training into a concise philosophical and practical application for today's armed professional, the Master Rifle Instructor Certification course will allow the instructor to analyze their current curriculum and practices for overall performance enhancement.
Students who successfully complete the course will receive an instructor certification valid for three (3) years in the use and instruction of both rifle and pistol caliber shoulder weapons. Students previously certified as SIG Sauer Rifle Instructor will be re-certified as an instructor and valid for a three (3) year period.
This course is an advanced level course. Attendees must be a previously certified firearms instructor through the SIG SAUER Academy or certified through another recognized instructor development program (5 day minimum). Call for clarification.
Students failing to meet and maintain our safety requirements and/or who cannot meet and immediately demonstrate the minimum skills required for the specific class may be removed from training. Please ensure you have read through the class description and fully understand our prerequisites before registering.
We hold our instructors to the absolute highest standard and we teach to the absolute highest standard. The SIG SAUER Academy wants to ensure all attendees have the knowledge, skills, and abilities to meet course standards. However, we understand each shooter is different and each shooter learns at a different level. Therefore, qualification standards allow students to quickly assess their abilities in a controlled environment in order to prepare them for the next level of training. We talk the talk and walk the walk. All SIG SAUER Academy instructors are required to pass a semiannual master level qualification course in order to maintain instructor status.
Successful course credit requires a passing score on a shooting qualification test to be administered by the instructor before course conclusion. This shooting qualification is specifically developed to test the skills, safety, and techniques taught in this course. The
qualification and standard will not be posted or made available. Students who do not pass this qualification will receive a certificate of attendance for the course.
Course Outline:
Discover learning technique
Performance based vs. outcome based training
Video analysis
Program development
Close quarter rifle operations
Bilateral rifle manipulations
Zeroing and basic rifle marksmanship
Reloading techniques
One handed rifle manipulation
Wounded officer reloads
Ready positions
Shooting positions
Multiple shot techniques
Multiple target engagement techniques
Shooting while moving
Identification and utilization of cover
Transition to handgun techniques
Required Equipment
Patrol rifle with sling and 5 magazines
Combat optic (optional), but recommended
Duty pistol with 3 magazines
Belt mounted, dominant side concealment holster or duty rig
Magazine/ammunition pouches for each weapon
Notebook
Marker
Sturdy belt at least 1.5" wide
Knee and elbow pads (optional)
Casual, comfortable civilian clothing suitable for training in any weather (unless training in duty uniform) and footwear suitable for rapid movement and turning
Hydration system and sunscreen
Hat with a brim
Wrap around eyewear, polycarbonate lenses or non-shattering prescription glasses
Earmuffs and/or earplugs
Ammo – Estimated round count: 900 rounds rifle, 900 rounds pistol minimum